Attentive Adult Day Center
Jun 02
We are also the one who made this sign for Attentive Adult Day Center.
Pickleman's Gourmet Cafe
Jun 02
Storefront sign and awning we made for Pickleman's Gourmet Cafe.
St. Louis, Missouri Sign Company
Jun 02
We are a sign company and we do different kinds of signage, depending on what the client...
Glimpse of our work!
Jun 02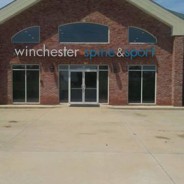 Here are some of our works. If you want to know more about us, do send us a...