About S.O.I. Outdoor Sign Company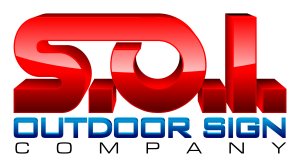 Welcome to the blog for S.O.I. Outdoor Sign Company ! If you are in need of a LED sign, LED display or a digital sign you are in the right place.
S.O.I. Outdoor Sign Company has great deals on LED signs, business signs, church signs, neon signs and monument signs! We also offer pole signs, tenant signs and electronic message centers! If you are looking for a Watchfire LED sign or EMC look no further. Electronic Message Centers will let you take your advertising media campaign to the next
level. For a digital sign, custom LED sign, or a business sign let us know. LED sign financing is also offered for qualified businesses!
Visit us at http://www.source4signs.com/soi.aspx  for more LED sign information!